DEEWAN -E- KHAS
Pax: 100-120
Duration 12 hour(s)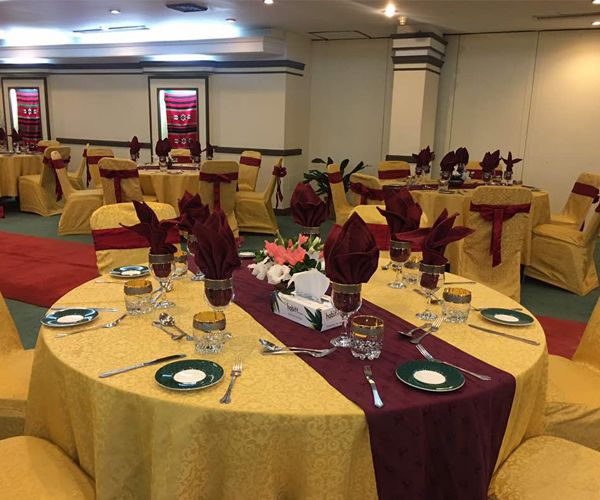 The 4-star Islamabad Hotel is Islamabad's most sophisticated address for an unforgettable wedding celebration. 
You will enjoy unparalleled care and attention from our banquets team from the early planning stages until the last guests have departed. Our creative team of planners and caterers will ensure that no detail is overlooked, from the cuisine, floral arrangements, photography, layout and décor, favor boxes to guest accommodations and recreational activities.
Our hotel's extensive culinary options provide tantalizing possibilities for your menu, from exotic fruits to the freshest quality of meats, side dishes and salads. Our specialty chefs use the best quality ingredients and use the finest spices to flavor the dishes, finishing off with a regal presentation and layout to accentuate your wedding banquet. Our caterers will personally consult with you to craft a fully tailored menu.
Let us know what you think